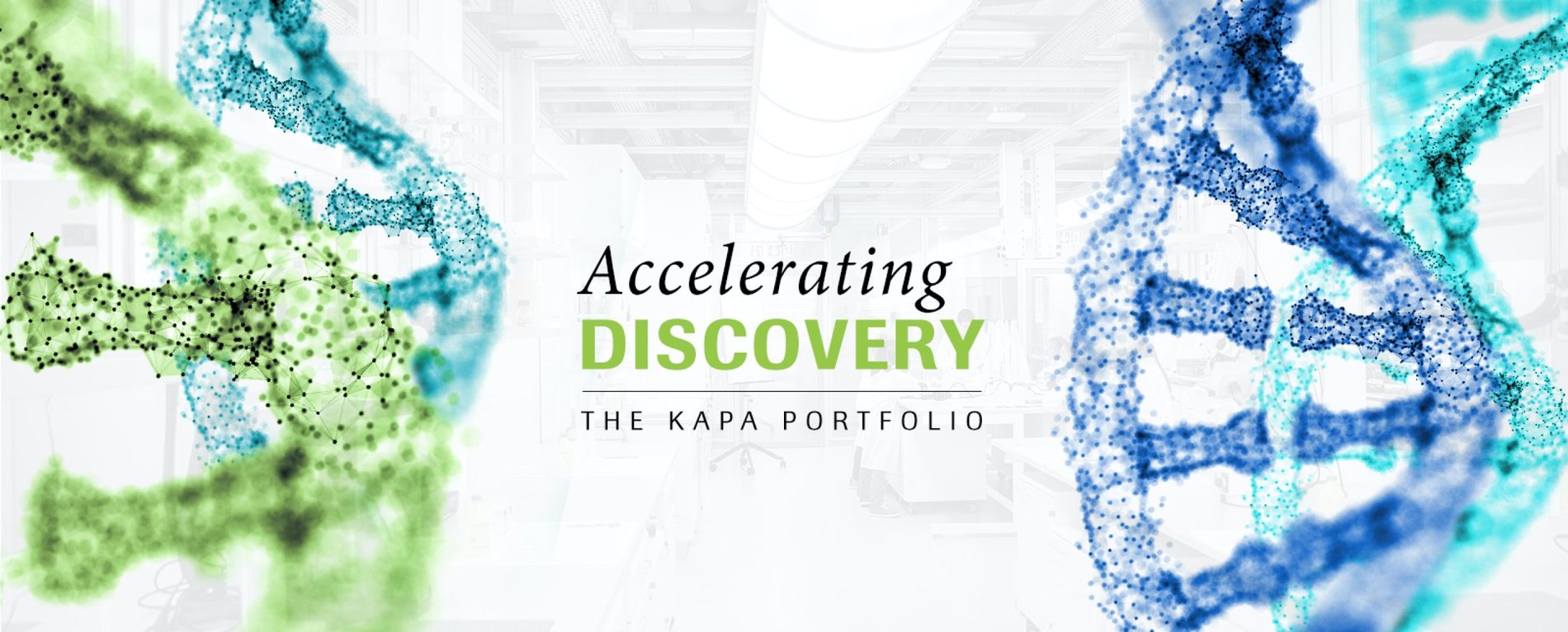 Introducing the latest additions to the KAPA Portfolio:
Library preparation
Refine performance and reduce error with the latest innovation in sample preparation with KAPA Evoplus.
Target enrichment
Now you can think big with our small KAPA HyperPETE panels, specifically designed for up to 250 kb.
KAPA Sample Prep Reagent Portfolio
ACCELERATE YOUR NEXT DISCOVERY
Next-generation sequencing (NGS) transformed the way we ask and answer questions, offering a glimpse into the future with every theory, experiment and investigation. The combined experience and innovation of Roche and KAPA is helping to remove many of the technical barriers to sample preparation.
Whether advancing research into therapies and medical procedures or working to make personalised medicine a reality, our portfolio of workflow solutions ensure that the only limit is your imagination.
Discover our latest portfolio solutions for library prep and target enrichment.
THE ANSWERS OF TOMORROW, TODAY.
Cutting-edge technology is the hallmark of translational research, but it's not the only variable. We believe that your passion and creativity are essential ingredients to achieving your "Eureka!" moment, and our offering is designed accordingly.
PREMIUM PERFORMANCE
Elevate your research with exceptional quality and confidence in results.
ENRICHED AMBITION
Realize your vision with customizable solutions and expert support.
EMPOWERED POTENTIAL
Extend your outlook with innovative strategies and streamlined workflows.
TARGET ENRICHMENT OPTIONS
It's not the size of your panel, but the precision to your target. Our hybridization-based solutions focus your resources for each application.